Musical Fidelity Phono Stages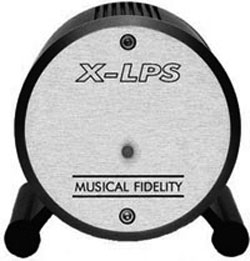 Musical Fidelity began in 1982 by Antony Michaelson and have since become a well know brand name on the British Hi-Fi scene. However this has meant the brand commands strong second hand prices. At around the £100 price point, the key products to look out for are the X-LP series. These are:-
X-LP – Released around 1997 for £130. Featured the distinctive cylindrical metal case used on all X-Series components of the time.
X-LPS – Released in late 2000, selling for around £150. It shares the same case as the X-LP and has a smooth sonic quality, with improved sound-stage.
X-LPS V3 – Released in 2003, for around £250. The V3 switch back to a more classic box style case.
X-LPS V8 – Released in 2007, for around £300.
V-LPS – Released in 2009, for around £100.
V-LPS V2 – Released late 2011, for around £120.
All were switch-able MM/MC and often described as clean, detailed, but slightly one dimensional in presentation. The X-LPS is regarded as the best of the bunch, offering the best value for money. The X-PSU external power supply can be used to upgrade all, for further improvements to sound. The V-LPS models are more recent and are based loosely upon the X-LPS v8, but with a more utilitarian case and produced for a much lower price point.
Review of Musical Fidelity X-LP (compared against Creek OBH-8SE) in Gramophone magazine.
Round up of Phono amps in Ultra HiFi Magazine, featuring the X-LPS.
Review of Musical Fidelity V-LPS.